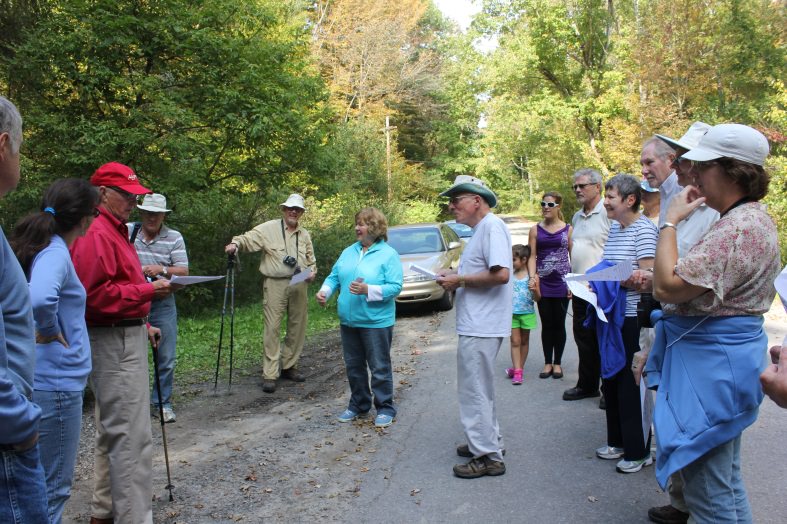 A warm and sunny St Michael's Day was the perfect setting for a walk in a Carolinian Forest. We were very fortunate to have two guides Allison Kells and her father Earl Plato. They pointed out recent losses to the woods and environs- huge trees felled by this summer's winds and the witches broom unwittingly felled by an overzealous hydro crew.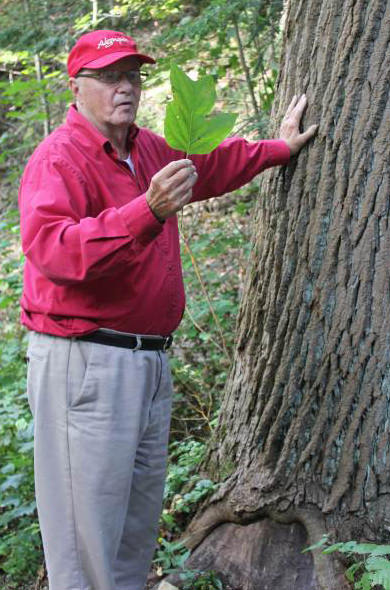 Earl identified to very tall straight tree as a tulip tree, one of the signature trees of the Carolinian forest. He spoke of how the woods had changed since he came there with his father as a 10 year old boy. He described the plants Bert Miller found in these woods to use as natural remedies. Bert was not only a naturalist, but was very knowledgeable about local history and folklore.
Allison walked the paths with us, identifying species bushes, wild ginger plants and various trees. She described the woods through the seasons with its varying flora and fauna, mentioning the rarities found i.e. hog nose snake which can flatten its neck like cobra.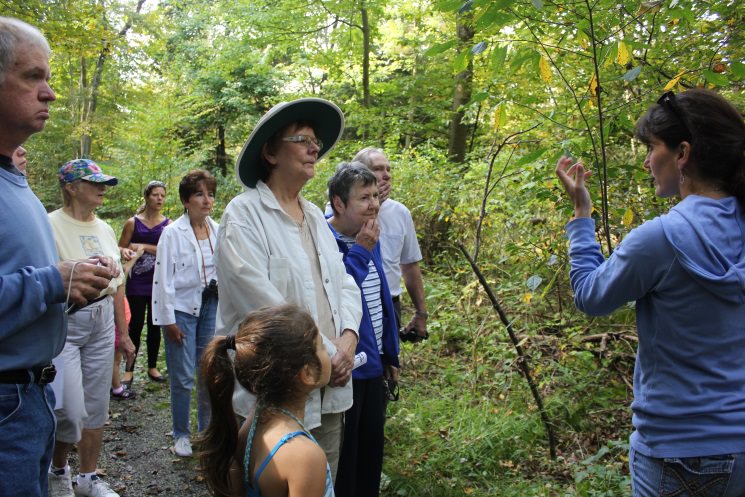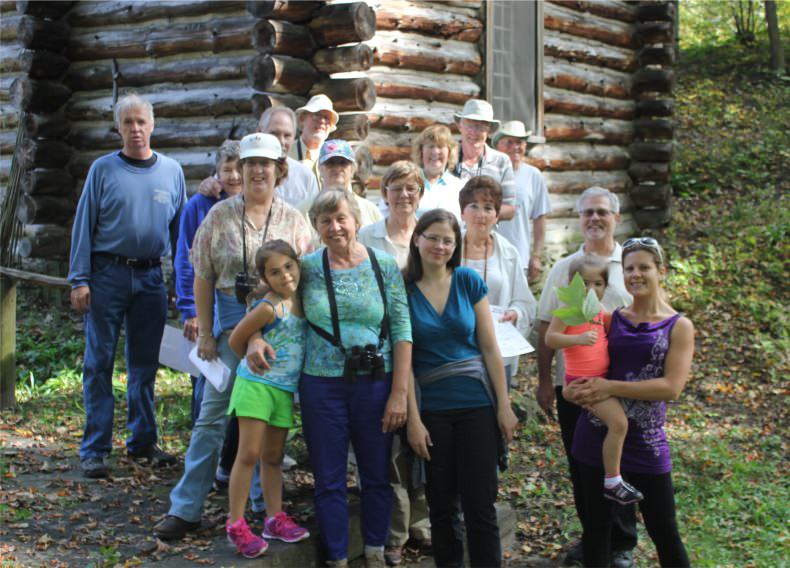 This time the group chose to walk the dunes to the lake. Allison explained how a number of years ago the club had planted trees on the dunes. These dunes still exist while others along the shore have eroded.
A lovely outing in God's creation thanks to Earl, Allison and the DiCienzo family who allowed us to visit their property.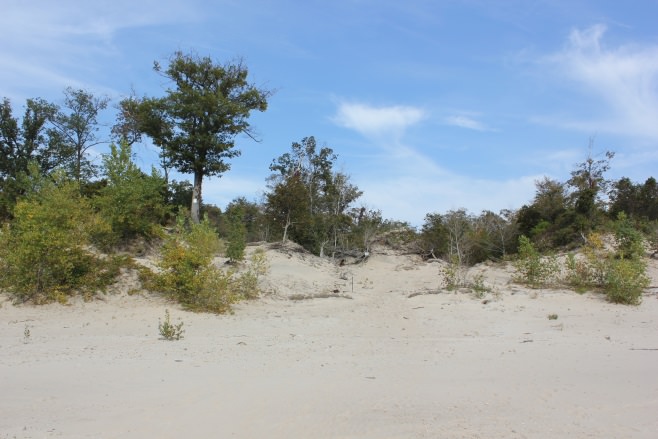 Maria F,
St Luke's Lutheran, Ridgeway